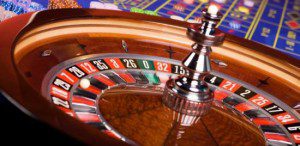 January 23, 2007 (RALEIGH, NC) – A custom-designed haircut, multi-dimensional coloring, deep moisturizing paraffin hand treatment, deep moisturizing conditioning treatment, and the complete Bumble and bumble® treatment therapy line for colortreated hair, valued at $360, were only part of Samuel Cole Salon's donation to the Carolina Hurricane's Kids'N Community Casino Night Silent Auction to be held at the RBC Center January 28.
The North Raleigh salon also contributed Cory Stillman's "Favorite Things" basket for auction, which, at the left-winger's personal request, included a haircut certificate with stylist and co-owner Jack Ray. The salon threw in a tonic shampoo and sumo tech hair paste by Bumble and bumble for Stillman's basket just for good measure.
"This was a wonderful opportunity to help a worthy cause while working with such a great organization as the Hurricanes_," Ray said. "And Cory Stillman is one of the true gentlemen of the game that it was an honor to contribute to his Favorite Things basket."
Samuel Cole is a full-service hair salon that also happens to be a favorite destination for several Hurricane players and their wives. (Justin Williams' wife, Kelly, was recently spotted in Jack Ray's chair for a quick clip before the 'Canes' right-winger played for the Eastern Conference in the NHL's 2007 All-Star Game January 24.)
The Hurricane's Casino Night raised funds for the Kids 'N Community Foundation, which supports children's charities and educational programs throughout North Carolina. The night includes a wine tasting and casino tables with Hurricanes players and coaches as the dealers. Besides the silent auction, a live auction offered up exclusive autographed merchandise and many other items for bidding.