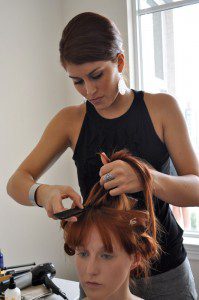 Want to get a FREE haircut, color, or style?
At Samuel Cole Salon we are always engaged in education. Therefore, we are always looking for hair models to help us hone our craft by offering real people (like you) FREE haircuts, styles, and color.
Please fill out the following pre-evaluation form (pdf) so that we may assess your hair for suitability. If your hair seems appropriate for our cutting, coloring, and/or styling classes, then you will receive an invitation to a model call which will take place at our salon (8511 Colonnade Center Drive, Suite 120, Raleigh, NC 27615). At the model call a Samuel Cole Salon Educator will offer a final consultation to ensure your hair's appropriateness for enrollment into our Samuel Cole Salon Model Project.
MODEL CALL APPLICATION


Once completed, please email to info(at)samuelcole.com or drop off at our salon during business hours.