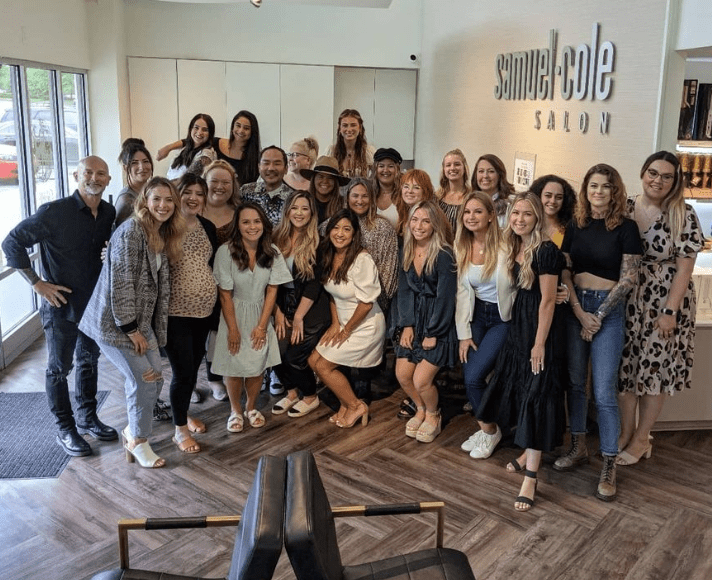 Welcome! Samuel Cole Salon founded by Jack and Joelle Ray in 1997.  For 25 years, Samuel Cole Salon has been dedicated to delivering a "world class" salon experience.
We deliver on this mission by being forever committed to superior customer service and continual advanced education. From color to cut, your hair design is the inspired and passionate vision of our knowledgeable, energetic and hand-selected stylists. Comprehensively trained, each of our professionals can create a new and beautiful look that will enhance your individual brand. Samuel Cole designers are dedicated to bringing out your best.
We are 100% committed to taking care of you with warmth and professionalism. We strive to ensure that your time spent with us makes you feel pampered, special, and relaxed. It is important to us that you always look forward to your next visit. 
Our Mission
We are dedicated to giving our guest a world-class salon experience by working together as a team to provide excellence in hair care and design with the utmost professionalism. We are committed to consistent reinvention and improvement of our skills through continual education. And we will always do our best to maintain a warm creative environment that clearly reflects our passion for our craft.
Our Core Values
We value and believe in family & community, growth & empowerment, integrity, positivity, & fun, with respect & compassion for everyone!