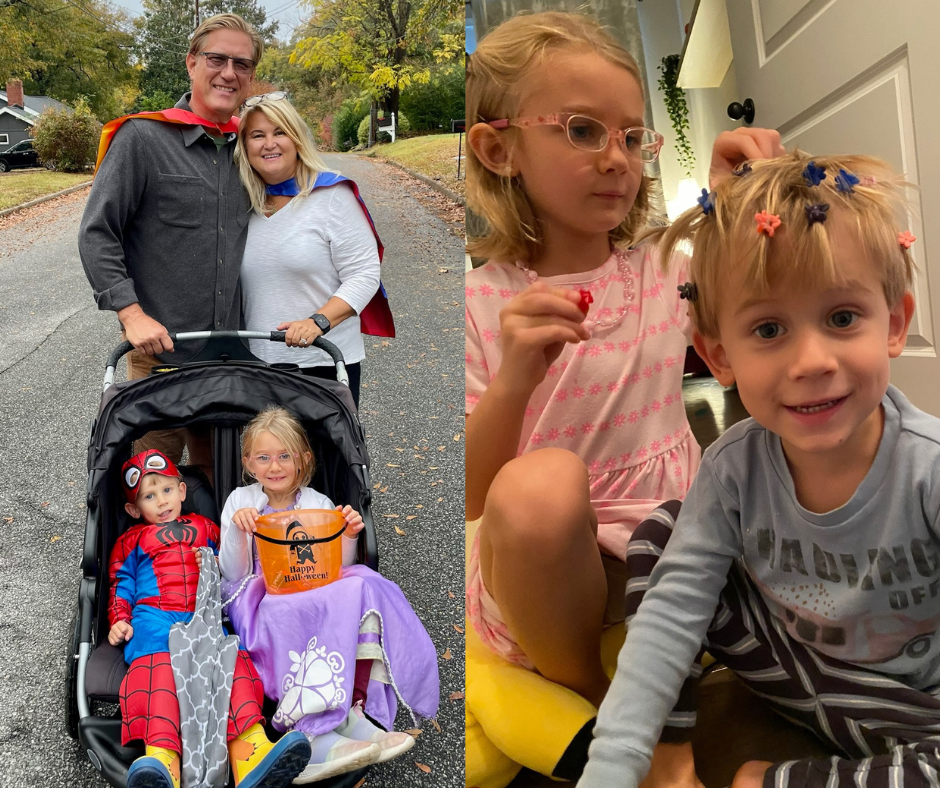 Dear Clients, Friends, and Colleagues,
It is with a mix of emotions that Joelle and I announce our retirement from Samuel Cole Salon effective January 1, 2023! Founding and operating Samuel Cole Salon has been an absolute joy and privilege for us. Joelle and I opened the doors 25 years ago this past September with just the two of us and an assistant. Over those years we were fortunate to work with many talented and inspiring people; several of which have successful salons of their own in the Triangle today. Our goal from early on was to grow people and help guide them in their careers by providing great opportunities. The success we have enjoyed in this area is reflected in the many tenured stylist, managers, and support staff that continue to work at Samuel Cole Salon.
Because I have been more visible around the salon than Joelle, many of you assume that I am the leader of SCS. Before we hand the reins over to the next generation, I want to set the record straight. Joelle has always been the brains, innovator, and the driving force behind Samuel Cole. She is an inspirational leader and one of the most talented stylists I have ever had the honor to work with. She is the major reason we are one of the most successful salons in the country and have received so much industry recognition.
I would like to introduce you to the next generation of ownership. They are, Mary Loren Bledsole CEO/GM, Katie Pursche Director of Education, Director of Recruitment, Co-director of Mentoring and Master Stylist and Alley Biehl Co-director of Mentoring, Hiring Manager, Master Stylist and Education Team member. Mary Loren started in Guest services and quickly distinguished herself rising quickly to front desk coordinator to Assistant manager to General Manager and finally to CEO a year ago. Mary Loren has worked closely with Joelle in all areas of salon operations for many years. She has our complete support and respect and that of our entire team in leading Samuel Cole Salon. Katie and Alley have vast educational training as well as Fashion Week experience and over 10 years behind the chair as Master stylists. Katie and Alley have been serving in their leadership roles for many years under our mentoring and guidance. The new owners have over 35 years in the industry and 30 years combined with Samuel Cole Salon. Many of you know them and they have extensive bios on our website should you like more information on these sensational women.
So, Joelle and I bid you adieu……. We cannot thank you all enough for your loyalty, friendship, mentorship, love, and encouragement. It has been a deeply rewarding and inspiring quarter of a century guiding, coaching, and mentoring our salon family of stylists, guest services, assistants and managers who have worked with us through the years. Equally rewarding and inspiring are all the relationships built with our clients. We feel incredibly blessed and grateful to have had the privilege to serve in our roles at Samuel Cole Salon. There is without question a lot of emotion saying goodbye to something you have worked so long and hard on but the pull of our grandchildren (we have a 3-year-old grandson – Xander and 5-year-old granddaughter- Emalani) is intensely strong! We are off to Greenville, SC to be full time grandparents!
Much Love and Gratitude,
Jack (and Joelle) ❤️
Former Owner, Stylist, Janitor, Plumber, Handyman, Sanitation Engineer, Painter, Exterminator, Mentor, Educator and Salon Dad at Samuel Cole Salon 1997-2022