Owners Jack and Joelle Ray hosted Samuel Cole Salon's 10th Annual Holiday Awards Celebration.  The red-carpet even took place in Midtown at the Renaissance North Hills Hotel. The Ray's host the event each year to celebrate the accomplishments and success of their salon team.  Kelsey Easley took home the 2016 Stylist of the Year Award, and the Runner Up was Michael Knight; The 2016 Client Educator of the Year Award went to Sara Beard, and the Runner Up was Carolyn Nord.  The 2016 Carpe Diem Award was presented to Katie Pursche, and the 2016 Associate of the Year went to Erin Fogarty.  We are so proud of these amazing stylists, and are honored to have them on our team!
Top Performance Awards were: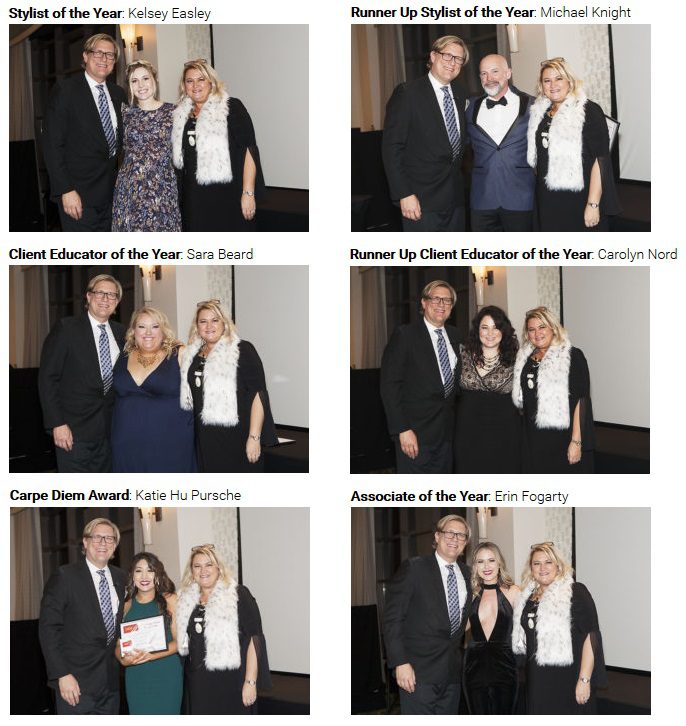 The Rays also recognized the dedication and excellence of their Guest Services Team – Sofia Tanthorey, Grace Frost, Brittany Backus, Carly Moore, and Anna Burby – and thanked their Management Team – Mary Bledsole, Sara Beard, and Nicole Savago – for their outstanding performance and commitment.  Each team member was also recognized with their own unique award – nicknamed their "Bob-ie".