What's your dream hair? Has anyone ever told you it's possible? With Laced Hair Extensions, I'm here to tell you it is! Our stylists loved learning this new technique from the very energetic, extension specialist Cameron Kepford. Cameron is the owner of Haus of Heir salon in Davenport, Iowa and was an absolute delight to learn from! He brought his natural charisma and positive energy to our team to teach them a fresh method on hair extensions. This version of beaded row offers MORE volume and LESS maintenance! The hair is hand tied with the bead acting as a secure cushion for the hair. The hair feels comfortable and secure and looks absolutely amazing!!
Cameron and his team at Haus of Hair specialize in Laced Hair extensions and after working with it in this class, we can see why! Laced offers the very best quality in real hair with so many color options from blondes to brunettes to everything in between. Our model for this class was our very own master stylist Lauren Pittman. Check out her stunning results!!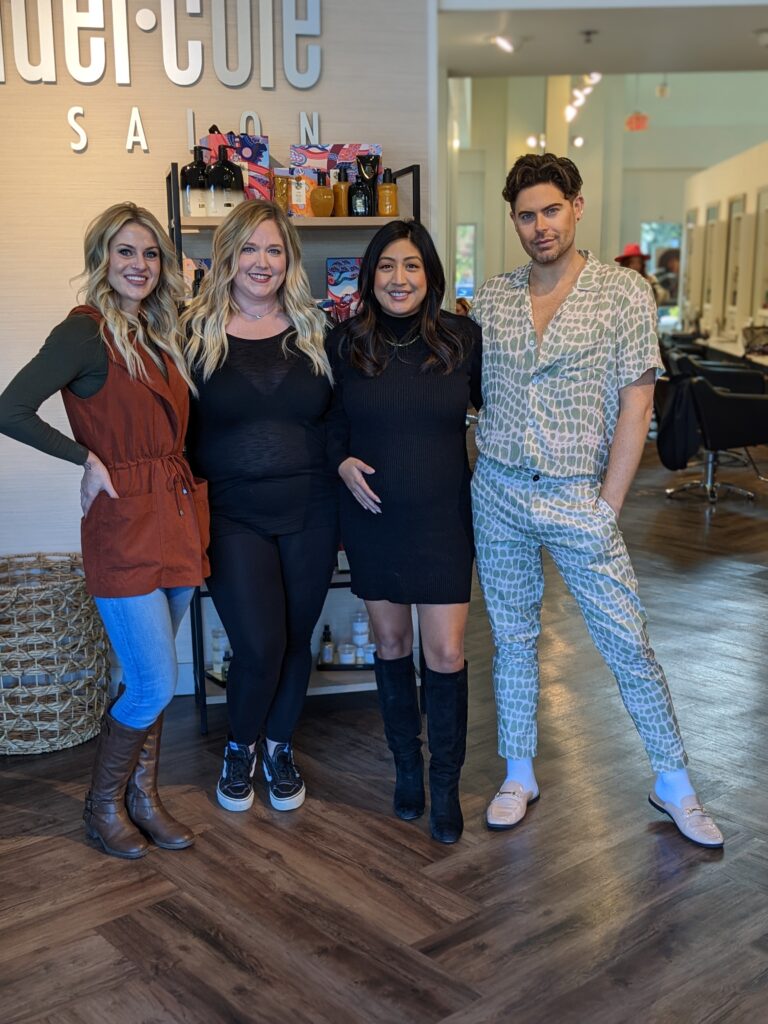 If you're looking for the hair of our dreams, schedule a consultation now and let's get started!
"I can't believe how well the extensions matched my hair color! Love Laced and love Cameron!"

Lauren Pittman- Stylist and Model