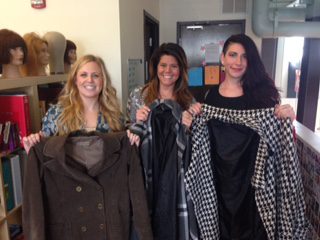 While the need for warm coats has never been greater, it has also never been easier to meet this vital need in our community. We have joined with One Warm Coat and invite area residents to join us in an effort to ensure that no one goes without a warm coat this winter.
From September through the end of December, Samuel Cole Salon will be receiving coats to donate. One Warm Coat is dedicated to collecting and distributing gently used coats–free of charge and without discrimination–directly to local children and adults in the local area.
It is so wonderful to be a part of helping others in our community. It's amazing what good can be accomplished when everyone contributes. We are excited to be involved in  providing the basic need of warmth this winter season", said Joelle Ray- Owner Samuel Cole Salon.