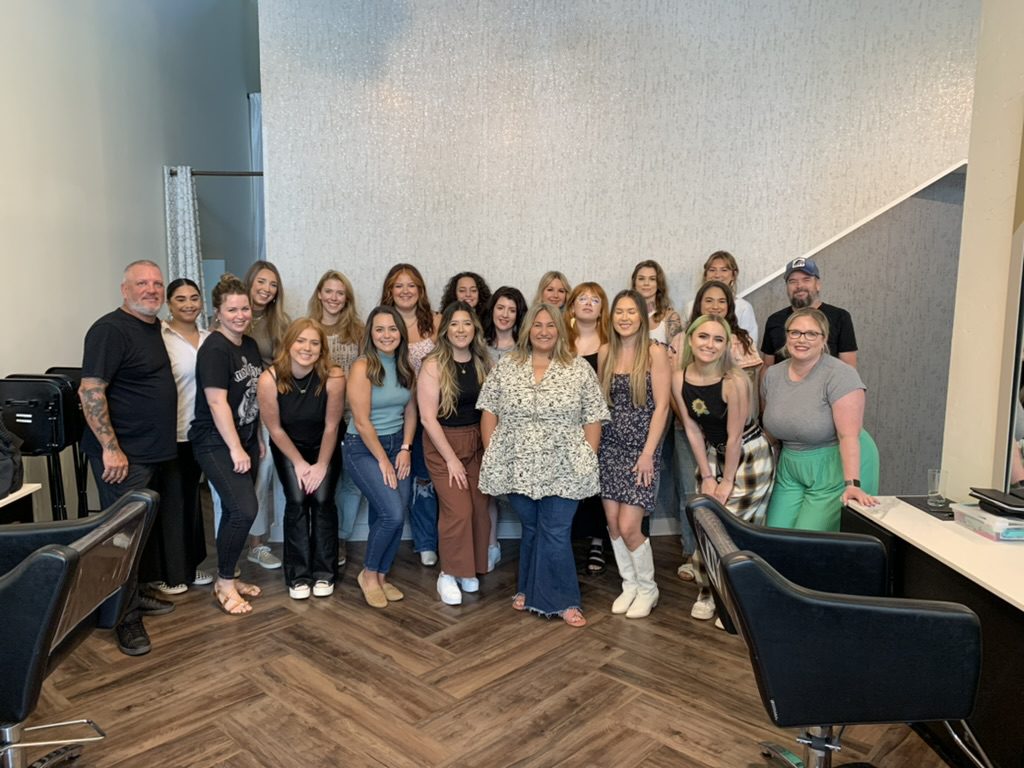 What better way to kick off fall then a razor cutting class with Davines educator Julian Perlingiero! It's a perfect back to school haircut or a fresh take on your current look. Our stylists were so excited to have the opportunity to learn from an industry leader in razor cutting! Julian created such a warm and relaxed environment for learning with a down to earth attitude and appreciation for creating naturally beautiful hair. He brought a different approach to razor cutting that really challenged our stylists to step outside their comfort zone. It definitely paid off with a versatile look that's suitable for any age.
We all know a good razor cut looks better with GREAT products!! Some fan favorites from the class are Davines Dede Hair Mist for all hair types and Oi All In One Milk for courser or chemically treated hair types. Davines Volume Mousse throughout out for volume and control and finished with Oi Oil for definition. You will not be disappointed!
If you're ready to freshen up your look this fall or finally do a BIG transformation, schedule your appointment now for a beautiful, easy to style razor cut!
"I love how customizable the cut was. Great for actual behind the chair clients!"

Michelle Cogliati- Stylist