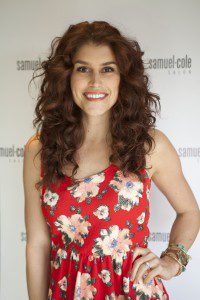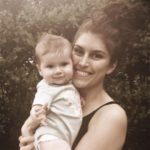 Q: Tell us about your new life… How's motherhood?
A: Oh goodness! Motherhood is crazy. All the emotions! It's been the biggest, most consuming and confusing, rewarding and exhausting blessing I've ever experienced. Helping another human grow up is a fascinating experience.
Q: So you're back to work, how's that transition been?
A: It is actually wonderful!  You know, leaving your sweet little baby at home sounds heart breaking but I am passionate about my career as a hairstylist.  I love returning to the creativity and the inspiration that I experience on a daily basis.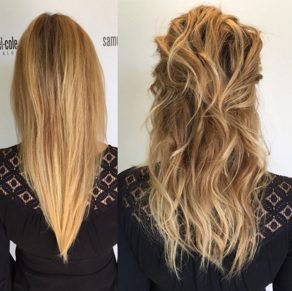 Q: Now that you're back into the swing of things, what trends are catching your eye?
A: Lately I've been seeing a lot of natural enhancements, which I am totally digging. I love the concept of taking what God gave you and making it amazing – Keeping color rooty but sun kissed in all the right places. I've been drawn to utilizing my razor to create natural movement and texture,  I love creating lived-in wearable signature looks for my clients.
Q: We've noticed you have new boutique hours. When can people come see you?
A: I do! I am so fortunate to have a new schedule that lets me share my two passions, hairdressing and baby Nollie. I am in the salon Monday through Wednesday and look  forward to seeing long time clients along with new folks in the future!
Stay connected with what's trending! Follow Nikki professionally on Instagram @craft_and_mane