Samuel Cole Salon owner Jack Ray was invited by Wella to work with The Wella Creative Retreat Team to style hair for the Isa Arfen Collection at New York Fashion Week. The designer Serafina Sama, created the line in 2011. This years' inspiration is described as: women's wear for a tropical vacation with relaxed glamour feel.
The show took place at The Standard, The High Line located in the
Meat Packing District. Jack worked along with Claudio Lazo, who is a Wella Top Artist and Celebrity Stylist. Serafina describes the show being about travel, adventure, escapism, freedom, and sense of ease- a bit of a tropical rave.
The experience was exciting and inspiring. It's always a joy to work with the Creative Retreat Team and Wella." Said owner Jack Ray.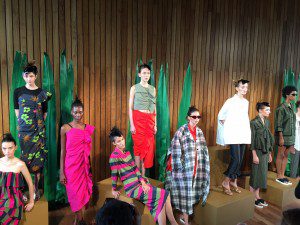 To read more articles about the show click below;