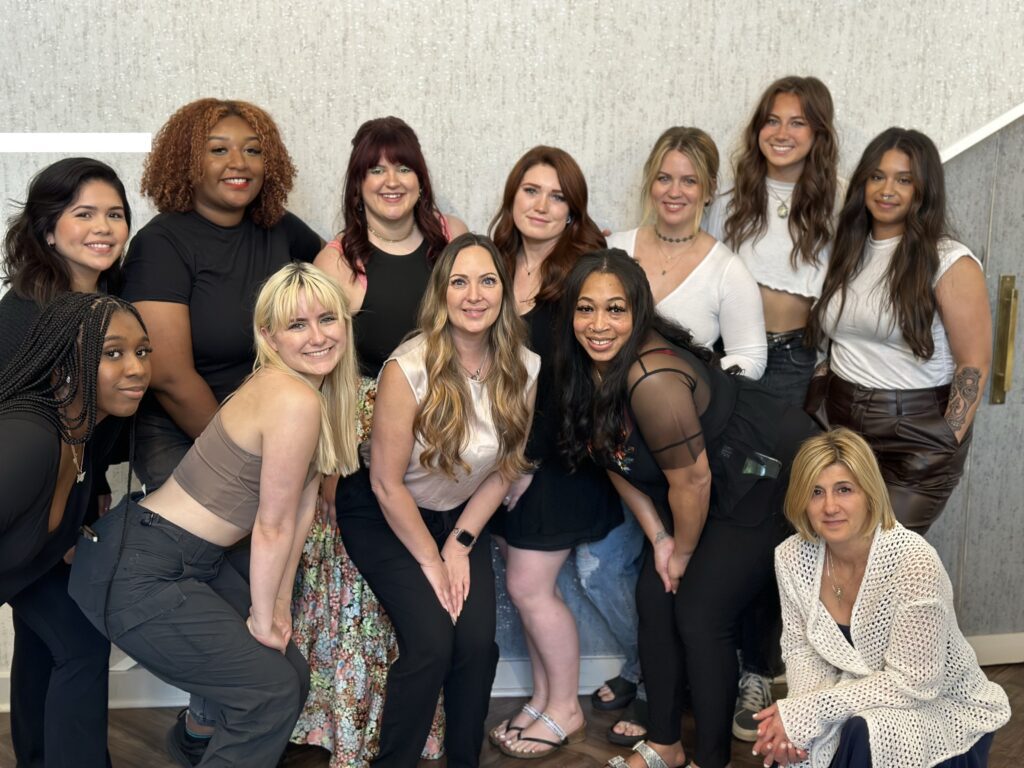 What is Bronding color you ask? If you have searched far and wide for the perfect middle point between blonde and brunette, consider Bronde your new favorite hair color! Bronde is a blend of dark and light notes that result in a dimensional, low-maintenance hue.
During our hands on Bronding Color Class with Wella educator Melissa Hall, our stylists worked in groups to create beautiful, bronde dimension. Melissa is always a favorite at our salon for her personalized approach to each client and stylists. Her tips are versatile, practical and give soft, natural results with little effort. She is the perfect blend of fun and thorough which is what we like best at Samuel Cole Salon. What really blew us away was her use of different foil patterns to work smarter not harder. Did you know less foils can deliver maximum impact if placed intentionally? We didn't either but WOW what a difference!
Whether you are a brunette looking to brighten your look or a blonde wanting to add depth, let's try something new this summer! Our stylists are ready to give you not only fresh new color but the products to take home to keep it looking great all summer long! Request an appointment now and let's go Bronde!