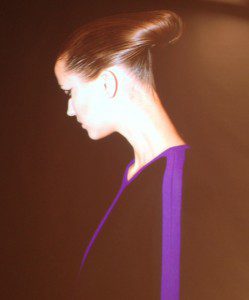 Samuel Cole Salon owner, Joelle Ray and Master Stylist and Director of Mentoring, Sara Beard recently attended back-to-back classes in New York City at the acclaimed BbU in Manhattan. Ray and Beard took part in the world renowned workshop, "Fierce Conversations". The workshop pushed attendees to expand their communication techniques to become more effective. The class pushed you to stay authentic, speak the truth and interrogate everyone's reality in order to increase the likelihood of all relationships expanding and growing in positive ways.
The phrase that stood out to me as the most significant and also summarized the workshop was- the conversation IS the relationship" , said, Ray.
Next the pair attended the Styling Your Career workshop. The class featured key methods and practices for helping you find your career sweet spot, social media tools to market yourself as a beauty brand, how to elevate your service and an in-depth talk on setting your intentions and holding yourself accountable for creating and maintaining your own positive energy.
The class was uplifting and immensely positive and really expanded my passion for always working towards that next level to stay inspired and in love with my career", said Sara Beard