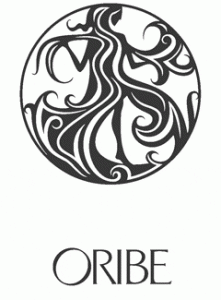 November 22, 2009 (RALEIGH, NC) – Samuel Cole Salon, one of Raleigh's most fashion forward hair salons, has just announced that they will be one of the first destinations in North Carolina to carry Oribe Hair Care. As winners of Salon Today's "Salon Of The Year" award, Samuel Cole is committed to offering the highest quality, highest performance lines on the market. Jack and Joelle Ray, owners of Samuel Cole, say "The Oribe line fits perfectly with our brand – we are both obsessed with our commitment to quality and excellence and providing the best for our customers." From Oribe's perspective "Samuel Cole is phenomenal. They represent everything I like – glamour, elegance and great styling."
Oribe Hair Care crafts exclusive, artisanal blends of the finest hair formulations for the glamorous and hair-obsessed. Built upon a rich heritage of hairstyling, fashion and artistry, this truly luxe collection was created for taste driven individuals who know that personal style, perfectly expressed and paired with excellence is the ultimate luxury.
Developed by Oribe Canales, one of the fashion's most influential hairdressers, who has styled the tresses of societies' who's who, including Jennifer Lopez, Debra Messing, Drew Barrymore, Alicia Keys, Mariah Carey, Cameron Diaz, Giselle Bundchen, Kate Moss, Linda Evangelista – to name a few, the eponymous product line re-defines luxury in hair care. Combining over 30 years of Oribe's own experience custom blending products to create the most recognized and glamorous looks, as well as his styling heritage at the top of both the editorial and salon worlds, the line delivers the highest performance products, beautiful in function and form alike.
The shampoos and conditioners start at the highest levels of performance and are arguably the best on the market. The line blends unsurpassed natural actives with the highest performance treatment technology, providing a balance between the best from nature and the best from science. The result is a collection of shampoos, conditioners and masques specifically tailored to the hair needs of the most glamorous – and a regimen that truly delivers on the concept of hair care.
The styling products focus on the demands of the most discerning; top hairstylists and their clients. Using the finest skin care ingredients and the latest advancements in hold, shine, luster and volume, these products lend a sophistication to styling that has yet to exist. This focused line of styling tools brings beautiful looks and finishes while simultaneously repairing, strengthening, defrizzing and smoothing. These are the products of the hair obsessed.
Oribe's range delivers truly original products: gels that condition, oils that hold, sprays that don't flake or clump, skincare-grade shampoos that prep hair for styling as well as the environment – all lightly scented with specially commissioned French perfumes. Beautiful in function and form alike – this is line is for taste driven individuals who know that personal style, perfectly expressed, is the ultimate luxury.
About Oribe
Oribe (pronounced OR-bay) is a distinguished and renowned celebrity hairstylist, and has been lauded as one of the top hairdressers of all time. Oribe's combination of session, celebrity and salon work spans over three decades, and he has defined the notion of fashion over the course of a career of unprecedented longevity and scope.
His collaborators include countless photographers, like Bill King, who introduced him to the fashion editor Carlyne Cerf de Dudzeele. There was the meticulous Irving Penn, Helmut Newton, who shot Cindy Crawford for American Vogue with hair that Oribe teased to infinity; and others like Richard Avedon, Patrick Demarchelier, Annie Leibovitz, Herb Ritts, Francesco Scavullo, Horst, Craig McDean and Steven Klein. Oribe has worked with creative directors like Fabien Baron and Keesha Keeble; make-up artists like François Nars, Pat McGrath, Kevyn Aucoin and Stephane Marais; and fashion designers like Gianni Versace, a mentor who inspired Oribe's tattoos, and Karl Lagerfeld, who took the rock and roll hairstylist under his wing. And then there are the models, celebrities and icons – from Beverly Johnson, the original supermodel, to Christy Turlington who Oribe appears with in an iconic Vogue spread with, to the always radiant Heidi Klum and Naomi Campbell. In fact, it was Diana Ross who showed Oribe how to really secure a wig. And of course, one can't leave out Jennifer Lopez who Oribe has worked with since her first album cover.
All told, Oribe has contributed to just about every major magazine and worked on just about every major fashion show. In the last year alone his editorial and campaign work has been seen on the covers and pages of Vogue, Vanity Fair, Elle, Allure, W, V and Pop. When he is not on set, Oribe is working out of his South Beach salon.