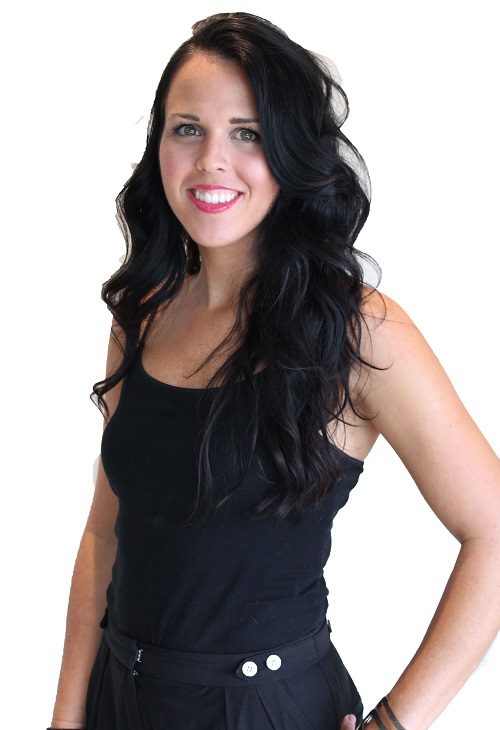 Master Designer
Education Team
Mentor
Passions
God and my family!
Prized possession
My son Sullivan & my cats
Favorite quote
"Do not follow where the path may lead, Go instead where there is no path and leave a trail"
Best Celebrity hair
Kate Beckinsale, Michelle Williams, Jennifer Aniston, Emma Stone, Blake Lively
Favorite place to grab a bite
Juju in Durham
From
Holly, Michigan
Love about Samuel Cole Salon
How dedicated everyone is to excelling in our craft.  These are the most motivating and dedicated people I have ever had the pleasure of working with.
Areas of Expertise
Hot Heads Extensions, Hair Painting, Ombre, Baby Lights and Men's Hair
Academies/ Accomplishments/Participation
Maly's Excel Academy of Cosmetology. Bumble and bumble, NYC: Advanced color and cutting classes, Network Educator I, Styling I, Curly Cutting, Design Workshop Razor Advanced Cutting Class, Surf Launch with Alejandro Jimenez; Oribe: Styling Class with Tom Gallagher, Backstage Miami La Fama, Styling Class with Ronnie Stam, Cutting with Kien Hoang, Master Cutting with Coby Alcantar, Editorial Styling with Christian Ceja, Editorial Styling with Katie Manselle, Hair Sewing with Ronnie Stam, Razor Cutting with Coby Alcantar; Redken: Symposium, Las Vegas, Master Color Correction, Balyage and Ombre Color Class; Wella: Studio in Chicago- Color Correction with Yvonne Heizman and Justin De Le Torre, Advanced Color Techniques and Color Principles with Lisa McGee, Color Correction, Amazing Reds, Wella Trend Vision with Celebrity Colorist Mark DeBolt, Spring 2016 Trends with Nicole Obert, Fall 2016 Trends with Mark Debolt, Color Trends with Anna Vaul, Fall + Winter 2016 Color Trends with Brenton Lee, Spring + Summer 2017 Color Trends with Coco Kootsillas; MAC: Advanced Makeup Class;  Luxury Brand Partners Miami Studios: Master Class with Ronnie Stam, The Textured Wrap, Front Row 3 Day Education Event, 2016, Oribe Hands On Event with James Pecis; Samuel Cole: Double French Twist Styling Class, Editorial Photo shoot with Jack & Joelle Ray; Coppola Keratin Complex Treatment Certified; Brazilian Blowout Certified; Other:Leadership Class with Chris Sulimay; News and Observer Makeover 2013