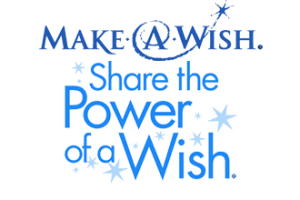 December 2010 (Raleigh, NC) – Make-A-Wish local chapter, Dream Catchers held its annual fundraiser at Solas Restaurant on Glenwood South in Raleigh. This year's event had a "Vintage Vegas" theme. Samuel Cole Salon  donated gift baskets to the silent auction, as well as making Dream Catchers their charity of choice for their employees' holiday donation.
It was the charity's goal to raise enough money to grant wishes to three local, seriously ill children. Dream Catcher's 2010 raised over $50,000 and was able to help grant the wishes of 8 children, nearly tripling their original goal.
"So often we talk about wanting to help. This event actually gave us an opportunity to participate in a very worthwhile cause to benefit very sick children in our own area by granting their wish. In addition to generously donating, our employees got to enjoy a night in "Vegas". We, as a company, are very proud to have been involved in such a wonderful event and look forward to working with this cause again in the future," remarked one of the stylists.

"What an amazing night. We played casino games and had the opportunity to socialize with many other local business owners and residents who gladly attended to show their support of such a worthy and heart-warming charity," said Jack Ray, co-owner of Samuel Cole Salon, with his wife, Joelle Ray.