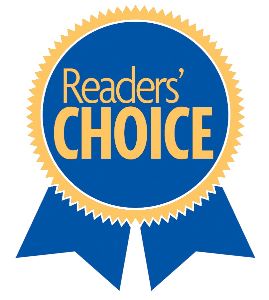 February 2, 2009 (RALEIGH, NC) – From formal "up-dos" to urban graffitti, Samuel Cole Salon stylists pulled out all the stops to create dramatic hair and make-up designs for 18 models in Social The Magazine's third annual Reader's Choice Awards Show, held in Disco Rodeo in North Raleigh recently.
The Samuel Cole Salon team also walked away with the magazine's Reader's Choice Award for "Best Overall Stylists" in the area.
Calling the show "THE see-and-be-seen event of the year," Social combines a runway presentation with its annual awards presentations. For this year's show, the magazine showcased fashions from three Raleigh boutiques – NV Clothes for Men in North Hills, Runway on Glenwood Avenue and Privilege by Casanova, also on Glenwood – and enlisted the expertise of the two North Raleigh salons as well as fashion director Betzi Hekman of Love Assassins Productions.
Samuel Cole Salon worked with Betzi Hekman on the STRUT '08 fashion, music and dance extravaganza held last spring in North Hills.
According to a director at Samuel Cole Salon, the stylists created individual looks to complement specific outfits for the six men who modeled for NV. For Runway, the look was semi-formal to formal with emphasis on sexy and dramatic up-dos. For Privilege, "We went for glitz and glam, '80s funky and '60s flare — very cutting-edge hair with graffiti-like make-up, cat's eyes, for example."
The stylists created the hair and make-up designs in Samuel Cole Salon, an award-winning upscale establishment in North Raleigh owned by Joelle and Jack Ray, before the models strolled down the runway to "Just Dance" by Lady Gaga.