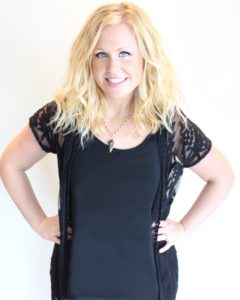 Senior Designer
Passions
My husband, family, hair, music, photography, travel, poker and learning new things.
Prized possession
My life experience. I wouldn't be where I'm at today without it.
Favorite quote
"Everyone wants happiness, no one wants pain. But you can't make a rainbow without a little rain." & "The future depends on what we do in the present." -Gandhi.
Best Celebrity hair
Jennifer Aniston, Gisele, Jennifer Lawrence, Carrie Underwood, Julianne Hough, Reese Witherspoon, Emma Stone
Favorite place to grab a bite
Bolt Bistro & Cowfish
From
Cleveland, OH
Love about Samuel Cole Salon
It's a great group of people that work well as a team. The opportunities are endless!
Areas of Expertise
Natural Lived in Hair, Highlighting, Balayage, Handpainting, Baby Lights, Keratin Complex, Brazilian Blowouts, Coloring, Razor Cutting, Dry Cutting, Great Lengths Extentions.
Academies/Accomplishments/Participation
Rigs Le Mar graduate, Ohio; Dino Palmeri Assistant Program; Flat Brush Blow Dry, Ohio; Round Brush Blow Dry, Ohio. Oribe: Cutting Class with Kien Hoang, Styling Class with Adam Livermore, Master Cutting with Coby Alcantar; Editorial Styling with Christian Ceja; Editorial Styling with Katie Manselle. Bumble and bumble NYC: BbU Design Studio, BbU Design Workshop, The Art of Retail, Surf Set Demo with Alejandro; BbU Fierce Conversations. Wella: Color Correction with Yvonne Heizman/Justin De Le Torre; Advanced Color Techniques, Color Principles with Lisa McGee; Color Correction; Amazing Reds, Celebrity Colorist Mark DeBolt Wella Trend Vision; Wella Trends with Anna Vaul; Wella Spring Trends with Nicole Obert; Wella Fall Trends with Mark Debolt, Advanced Blonding & Foiling Techniques with Wella Top Artist Alexandra Matiz; Other: Keratin Complex; Pivot Point Hands on Cutting; V76 Men's Grooming Class with Jesse Taylor; Men's Grooming with Michael. Career Sweet Spot with Reuben Carranza. Long Razor Bob with Alejandro. Leadership class with Jack & Joelle Ray; Editorial Photo Shoot with Jack. Miami Studios, Miami, FL: Front Row 3 Day Education Event, 2016.